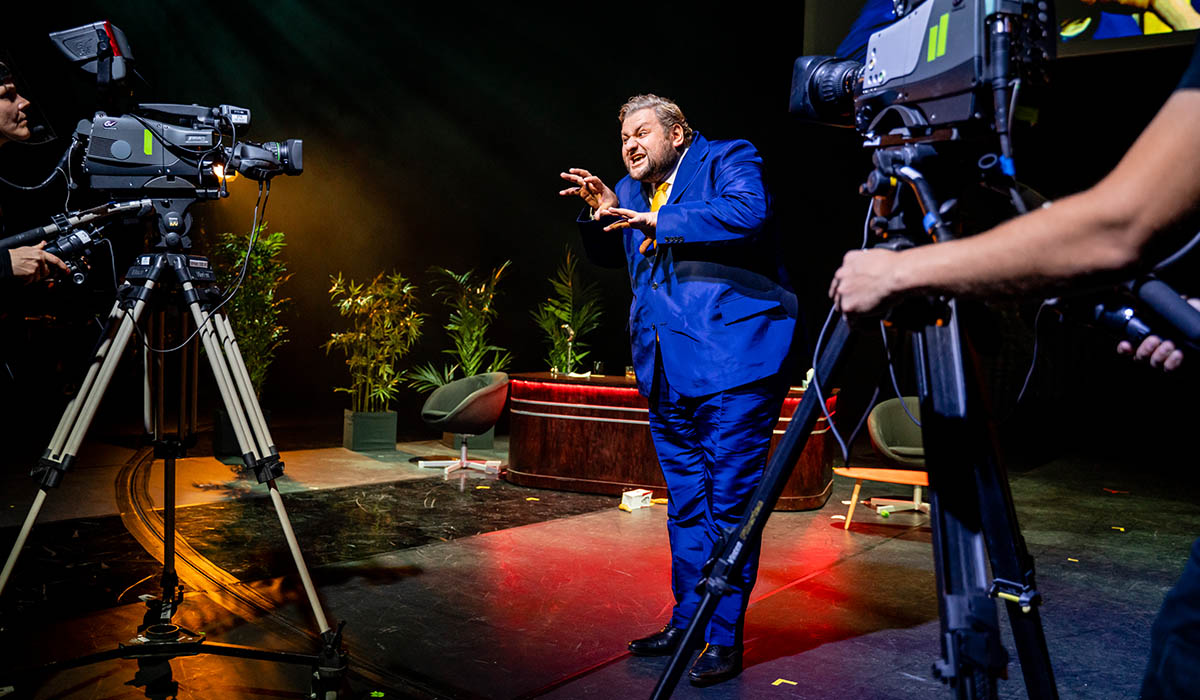 Opera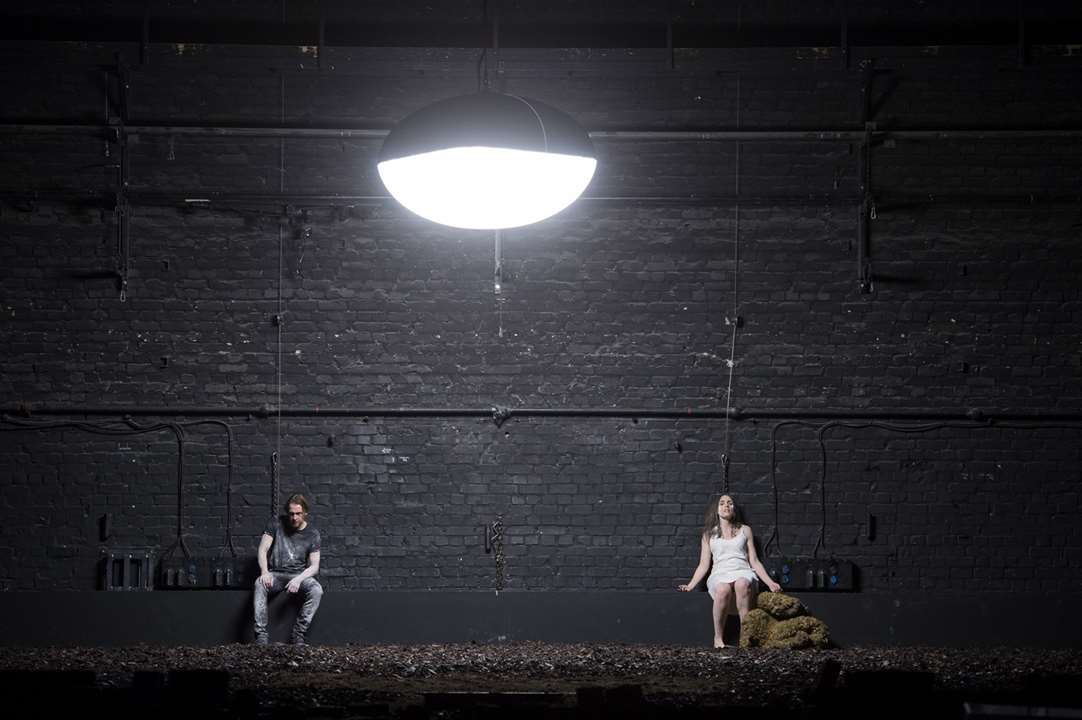 and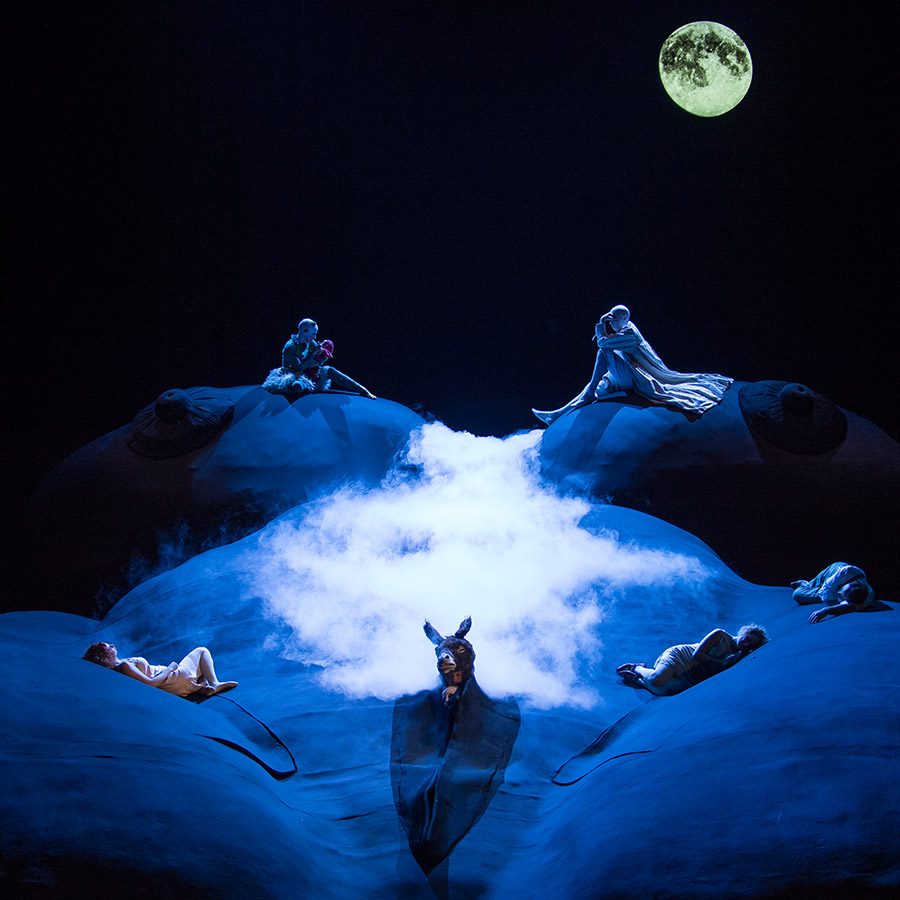 Theatre
The Opera & Theatre Journey
It was singing and playing the viola as a child that first drew Steven Sloane into music. He was active in choruses, musical theater, folk singing and at one time he studied to be a cantor. His passion and sympathy for vocal music continues to the present day.
As Principal Resident Conductor at Frankfurt Opera (1988-1992), he conducted Le nozze di Figaro, La clemenza di Tito, The Rise and Fall of the City of Mahagonny, The Tales of Hoffmann, Lohengrin, Tosca, La traviata, Iphigenie en Tauride, Macbeth, Rigoletto, Il barbiere di Siviglia and Carmen. During this period he was also a regular guest conductor at the New York City Opera. where his productions of Cavalleria rusticana and Pagliacci at New York City Opera were broadcast nationally by PBS television on "Live from Lincoln Center".
Today, Steven Sloane is an internationally sought-after opera conductor of wide-ranging repertoire, from popular staples by Mozart, Puccini, Verdi and Wagner to rarely performed works by Shostakovich (Cheryomushki), and Schumann (Genoveva) to important world premieres. He is particularly highly regarded for his interpretations of all the major operas of Leoš Janáček and has conducted Jenůfa in three languages. He works regularly with such stage directors as David Pountney, Barrie Kosky, Katharina Thalbach, Robert Carsen, Keith Warner, Tim Albery, Christopher Alden and Richard Jones.
Steven Sloane has served as Music Director of Long Beach Opera in California (1992-1995), Opera North (1999-2003), the Spoleto Festival USA (1996-2000) and Operafront in Amsterdam, as of 2015. During his tenure at Opera North, the company received three nominations for National Theatre awards.
"Musically the distinction stems from the pit, where Steven Sloane conducts a performance rich in finely realised detail." The Guardian on an Opera North performance of Britten's A Midsummer Night's Dream
Steven Sloane has guest conducted at many of the world's great opera houses, including the Royal Opera House, Covent Garden, Los Angeles Opera, Welsh National Opera, Houston Grand Opera, Stuttgart Opera, the Deutsche Oper Berlin, San Francisco Opera, Dutch National Opera, New York City Opera, Copenhagen Opera, the Grand Théâtre de Genève, Seattle Opera and New Israeli Opera. He performs with leading international festivals in Hong Kong, Santa Fe, Edinburgh, Lincoln Center (NYC), Flanders and Salzburg.
In 2003, Steven Sloane led the American Composer's Orchestra in a rare concert performance of Samuel Barber's Anthony and Cleopatra, the opera that had opened the new Metropolitan Opera House at Lincoln Center in 1966 and been unfairly dismissed at the time. The performance by the ACO helped to redeem the work's reputation.
In 2006, 2007 and 2008, Steven Sloane led performances of Bernd Alois Zimmermann's monumental opera Die Soldaten with the Bochum Symphony Orchestra in Germany as the centerpiece of the Ruhrtriennale and in New York City to open the Lincoln Center Festival.
Alex Ross, writing in The New Yorker, singled out the New York event as "one of the 10 best performances of 2008".
Steven Sloane has championed many contemporary operas and conducted the world premieres of Elliott Goldenthal's Grendel, Robin de Raaff's Waiting for Miss Monroe, Hans Werner Henze's Gisela! and Stewart Wallace's The Bonesetter's Daughter as well as the North American premiere of Mark-Anthony Turnage's Anna Nicole.
Recent productions include the world premiere of Mohammed Fairouz's The New Prince and Moritz Eggert's Caliban for Dutch National Opera as well as a new production of Aribert Reimann's Medea for the Komische Oper. In 2022, Steven Sloane conducted Die Zäuberflöte by Mozart at the Oper Frankfurt.
In March 2023, Steven Sloane will be conducting the premiere of Die Letzte Verschwörung by Moritz Eggert at the Volksoper Wien
"Unter Steven Sloane haben Orchester, Chor und Ballett merklich Spaß an dem flotten Schwipslaunen-Allerlei."
" …ziemlich unterhaltsam und dank der stupenden Bühnentechnik ein – echtes – Spektakel! In rasender Geschwindigkeit wechseln Szenen und Szenerien. Auch musikalisch wird aufgetrumpft, Dirigent Steven Sloane bringt die (…) Partitur zum Funkeln und Sprühen."
"The orchestra's performance of the opera under its first new guest conductor Steven Sloane shows a renewed freshness. Élan and verve are evident in both the orchestral and choral parts."
"The opera and museum orchestra inevitably played an authoritative role once again in the inspiring experience of the (second) revival of this opera. Steven Sloane stood at the podium, with a good view on his former job as first conductor (nearly thirty years ago). With great oversight and passion, he led his orchestra through the demands of the dense task, making for delicate strings and dense, powerful brass."
"The house orchestra, under guest conductor Steven Sloane, executes the score's broad palette of textures with impressive attention to nuance and balance, from gongs that crash in the outer aisles, to detuned, mocking flutes, to squealing brass. It may not always be a pleasant journey, but Reimann's Medea offers the listener no escape."
What makes this production that is full of magic, dream worlds and sensuality such a success is also the musical undertow that flows in the orchestra pit. The American conductor Steven Sloane moves through Britten's music like a fish in the waters of a fresh, bubbly and crystal clear source. Immaculate entries from each musician, a rounded and delicate sound, orchestral flow, airy and brisk rhythms: the Orchestre de la Suisse Romande unfurled the music with elegance, precision and character.
Musically the distinction stems from the pit, where Steven Sloane conducts a performance rich in finely realised detail.